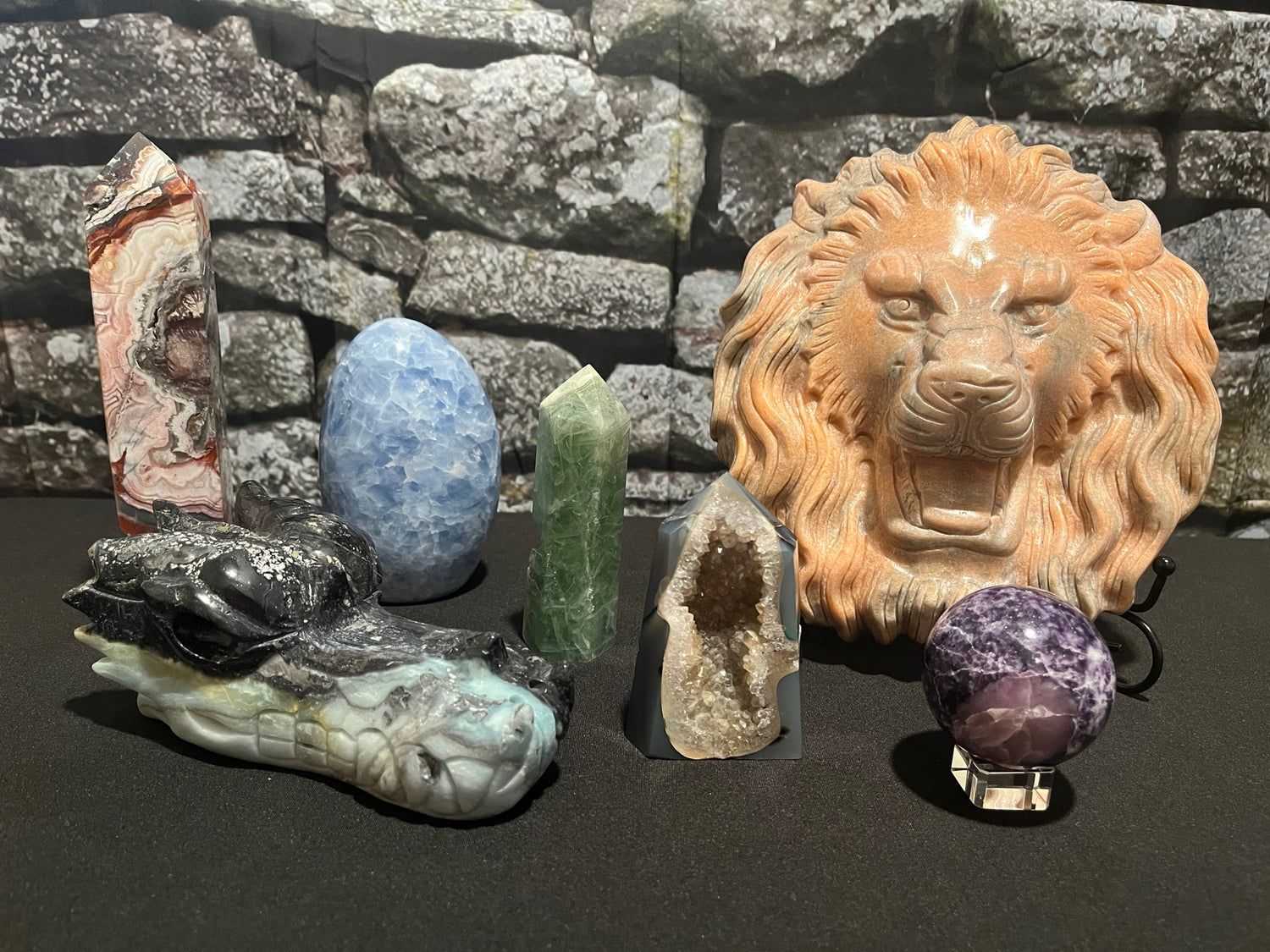 Large selection of material and style
We carry a wide variety of crystals and natural stones. We have spheres, towers, points, natural formations and a unique selection of carvings.
We have new product arriving every month
Information For You
Due to mother natures touch of creation on natural stones/crystals, two pieces of the same stone/crystal will look different such as shades/mix of color and other visual characteristics. This means two pieces of the same stone/crystal will not be exactly alike but rather unique to itself. Also, with carvings being done by hand adds to the individuality of every piece with slight differences. Pictures provided on our website are a close representation of what you will receive. If you would like actual pictures of an item before purchasing just reach out to us in an email.